Carson Looney, FAIA, Principal of Looney Ricks Kiss Architects Receives Top Honors at Recent International Builders' Show[R].
MEMPHIS
Memphis, city, ancient Egypt


Memphis

(mĕm`fĭs)

, ancient city of Egypt, capital of the Old Kingdom (c.3100–c.2258 B.C.), at the apex of the Nile delta and 12 mi (18 km) from Cairo.
, Tenn. -- During the 2009 International Builders' Show[R], Carson Looney,
FAIA
FAIA Florida Association of Insurance Agents
FAIA Food Additives and Ingredients Association

(Kent, UK)


FAIA Fellow, American Institute of Architects

(honorary position)
, principal of Looney Ricks Kiss Architects, Inc. was honored by BUILDER Magazine at the
Hearthstone
hearth·stone

 
n.
1. Stone used in the construction of a hearth.

2. Family life; the home.

3. A soft stone or composition of pipe clay and pulverized stone used for scouring and whitening hearths or doorsteps.
BUILDER Humanitarian Award Ceremony. BUILDER Magazine named Looney one of "30 Most Influential People in Home Building of the Last 30 Years." Looney was included in BUILDER Magazine's esteemed list because of his overall contribution to innovative design in the building industry over the last 30 years. BUILDER Magazine had the following to say: "Looney has Reinvigorated Traditional Architecture."
Looney was one of only four architects selected to receive this high honor. Other honorees include Andres Duany (Duany Plater-Zyberk & Company),
Millard Fuller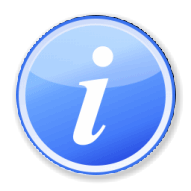 This article or section is written like an .
Please help [ rewrite this article] from a neutral point of view.
Mark blatant advertising for , using .
(Founder of
Habitat for Humanity
Habitat for Humanity,

nonprofit ecumenical Christian organization that enables low-income people to own affordable, livable housing. Headquartered in Americus, Ga., it was founded in 1976 by businessman Millard Fuller and his wife.
), Nicolas Retsinas (Director of the Joint Center for Housing Studies at Harvard University.), Sarah Susanka (Susanka Studios and author of "The Not so Big House") and
Alan Greenspan
Alan Greenspan

Dr. Greenspan is Chairman of the Board of Governors of the Federal Reserve System. Dr. Greenspan also serves as Chairman of the Federal Open Market Committee (FOMC), the Fed's principal monetary policymaking body.
(Greenspan and Associates). In addition to the award and the subsequent profile that was included in the January issue of BUILDER Magazine (see www.builderonline.com), $200,000 is being donated to the Home Depot Foundation and
Global Green USA
Global Green USA is the U.S. arm of Green Cross International. It is one of 30 national offices with over 70 professional staff worldwide. Global Green USA is a national environmental organization. References
Global Green USA Website www.globalgreen.
in the groups' honor.
During the event, Looney was the first of eleven honorees inducted into the Best in American Living Awards (BALA) Inaugural Class of the Hall of Fame. Each professional was chosen by their significant impact in the residential design and construction fields through their involvement in BALA and their success in their professions.
"It is certainly an honor to be included on these lists," says Looney. "To be named among such industry pioneers and leaders speaks volumes about LRK's place in our industry- we could not have achieved this without the strong team that makes this firm succeed."
Based in Memphis, TN, Looney Ricks Kiss Architects has offices in Memphis and Nashville, TN; Princeton, NJ; Celebration, Rosemary Beach and Jacksonville, FL; Dallas, TX; Boulder, CO; Houston, TX and Baton Rouge, LA. The firm consists of approximately 150 professional architects, designers, planners and staff and has been recognized in the industry as one of the most respected full-service architecture, interiors, planning and urban design firms in the United States. www.lrk.com