CM inaugurates website for DU Urdu deparment.
New Delhi
New Delhi

(dĕl`ē)

, city (1991 pop. 294,149), capital of India and of Delhi state, N central India, on the right bank of the Yamuna River.
, April 28 -- Praising the
Urdu language
Urdu language

Indo-Aryan language used by Muslims in India and Pakistan. In the sociopolitical realm, Urdu and Hindi are different languages, but the colloquial basis of both is identical, and as a written language Urdu differs from Hindi principally in its greater
, Delhi Chief Minister
Sheila Dikshit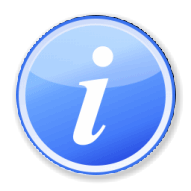 This article or section resembles a .
Please help [ improve this article] by removing excessive trivia, irrelevant praise and criticism, lists and collections of links that are of .
on Tuesday said, "Urdu is an impressive language and to promote Urdu language, computers have been set up in madarsas."
Speaking on the occasion of the Golden Jubilee celebration of the Urdu Department of Delhi University, Dikshit also said that Urdu language would also be there on the sign-boards placed in the national Capital along with English and Hindi. She inaugurated the website and the lecture series of Urdu department.
Union Health Minister Gulam Nabi Azad, recited a piece of his creation in Urdu on the occasion.
Published by HT Syndication with permission from Pioneer. For more information on news feed please contact Sarabjit Jagirdar at htsyndication@hindustantimes.com
Copyright Pioneer
Provided by Syndigate.info an Albawaba.com company