Blurb your enthusiasm
blurb
blurb

 
n.
A brief publicity notice, as on a book jacket.


---

[Coined by Gelett Burgess (1866-1951), American humorist.]

---
blurb
v.
.
"A blurb?"
"Yes. It would be nice to have a blurb."
I'd forgotten about blurbs. But the process of getting blurbs - which the US journalist Rob Walker has termed "blurb-harvesting" - is thought, by some, to be a necessary part of modern
book publishing
book publishing.

The term publishing means, in the broadest sense, making something publicly known. Usually it refers to the issuing of printed materials, such as books, magazines, periodicals, and the like.
. You send the manuscript of your book to another writer, hoping they'll like it, hoping they will give you a favourable comment to put on the cover. It's a weird transaction. No money changes hands. There is only one unspoken convention: if somebody blurbs your book, you should not blurb theirs. Not until a decent amount of time has
elapsed
e·lapse

 
intr.v. e·lapsed, e·laps·ing, e·laps·es
To slip by; pass:

Weeks elapsed before we could start renovating.



n.
, anyway. So you're asking somebody who is probably busy, and possibly even a rival, to do some work on your behalf, for nothing in return.
Nothing, that is, beyond getting their name and comments on the cover of someone else's book. Which might just be good for the blurber, as well as the blurbee. A
cynic
cyn·ic

 
n.
1. A person who believes all people are motivated by selfishness.

2. A person whose outlook is scornfully and often habitually negative.

3.
might say that blurbing is, in a very subtle way, a route to advancement. It might also be good karma: sending positive thoughts out into the world that might eventually come back to you.
There are two very definite schools of thought here.
Alexander Waugh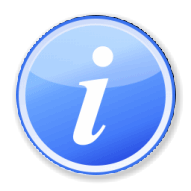 This article or section is an autobiography, or has been extensively edited by the subject, and may not conform to Wikipedia's NPOV policy.
Please see the relevant discussion on the .
- son of Auberon, grandson of Evelyn, and whose book The House of Wittgenstein has just been published - hates blurbing: "I don't want a blurb on the cover of my book. It's distasteful and rather sickening. And I don't think it makes any difference to sales. When I see a blurb - 'A marvellous book!' - my thought is, 'Are they friends?'" Waugh thinks that being asked to give blurbs is "like being asked to be a god-parent". He says he wrote a letter to his editor "saying the whole thing was boring and embarrassing".
Boring and embarrassing?
"No, I'd say something stronger. It's nauseating and
demeaning
de·mean 1  
tr.v. de·meaned, de·mean·ing, de·means
To conduct or behave (oneself) in a particular manner:

demeaned themselves well in class.
. I don't believe for a second that people
don't know
Don't know (DK, DKed)

"Don't know the trade." A Street expression used whenever one party lacks knowledge of a trade or receives conflicting instructions from the other party.
what's going on
What's Going On is a record by American soul singer Marvin Gaye. Released on May 21, 1971 (see 1971 in music), What's Going On reflected the beginning of a new trend in soul music.
."
Waugh thinks blurbing doesn't fool anybody. But
Matt Thorne
This article is about English novelist Matt Thorne, who is not to be confused with cultural anthropologist Matt Thorn


Matt Thorne is an English writer born in 1974 who has published seven novels.
, whose novel Tourist was blurbed by
Julie Burchill
Julie Burchill (born July 3 1959 in Frenchay, Bristol) is an English writer, renowned for her invective and often contentious prose. She is best known as a newspaper columnist, but in June 2007 announced the end of her journalistic career.
("As sad as a Sunday and as sexy as a scar"), is in favour of the practice. "I'm always happy to give blurbs," he says. To Thorne, blurbing is about being a helpful part of the literary community. He thinks it's much less corrupt than people might think and can be useful. "There are certain authors I'd pay attention to," he says. "For instance,
Bret Easton Ellis
Bret Easton Ellis (born March 7, 1964 in Los Angeles, California) is an American author. He is considered to be one of the major Generation X authors[1] and was regarded as one of the so-called literary Brat Pack,[2]
. I'd read anything that Ellis blurbed. Not necessarily because I like him as a writer. But he's got a good eye."
So is there such a thing as blurbing karma?
Let's see
Let's See was a Canadian television series broadcast on CBC Television between September 6, 1952 to July 4, 1953. The segment, which had a running time of 15 minutes, was a puppet show with a character named Uncle Chichimus (voice of John Conway), which presented each
. Ellis, one of my favourite writers, was memorably blurbed for his first novel Less Than Zero by
Richard Price

For other people named Richard Price, see Richard Price (disambiguation).

Richard Price (February 23, 1723 – April 19, 1791), was a Welsh moral and political philosopher.
, who found it "filled with a languid comic terror". Price, of course, has been blurbed for his novels: for instance, Dennis Lehane blurbed him as "the greatest writer of dialogue, living or dead, this country has ever produced". I love that unnecessary, yet
resounding
re·sound

 
v. re·sound·ed, re·sound·ing, re·sounds

v.intr.
1. To be filled with sound; reverberate:

The schoolyard resounded with the laughter of children.



2.
, "living or dead".
So when Ellis said, of James Frey's memoir A Million Little Pieces, that it was "a heartbreaking memoir - inspirational and essential", an experienced bookshop browser would know, by following the trail of blurbs, that this wasn't just any recommendation, but a tip from a writer of languid comic terror (Ellis), defined as such by a great dialogue-writer (Price).
Writers, then, mostly stay clear of blurbing their blurbers. But is there something more subtle going on? When Ellis called Frey's book "a heartbreaking memoir", was he making a reference to Dave Eggers' memoir
A Heartbreaking Work of Staggering Genius
A Heartbreaking Work of Staggering Genius (ISBN 0-330-48455-9) (or AHWoSG) is a memoir by Dave Eggers released in 2000. It chronicles his stewardship of younger brother Christopher "Toph" Eggers following the cancer-related deaths of his parents.
? Possibly not. But I'll come to Eggers' book in a moment: I think it's the most lavishly blurbed book I've ever seen.
Anyway, I started reading the US essayist Chuck Klosterman's books, partly because of a blurb by Ellis ("I can't think of a more sheerly likable writer than
Chuck Klosterman
Charles John "Chuck" Klosterman (born June 5, 1972, in Breckenridge, Minnesota) is an American writer, journalist, critic, humorist, and essayist whose work often focuses on pop culture.
") and partly because of a blurb by Douglas Coupland ("He's the real thing"). And I read Coupland's Shampoo Planet partly because of a blurb by
Nick Hornby
This article is about Nick Hornby, the English writer. For the artist of the same name, see Nick Hornby (artist).

Nick Hornby (born 17 April 1957 in Redhill, Surrey, England) is an English novelist and essayist.
("A rich, intelligent piece of work"). And I definitely read Christopher Coake's book of short stories We're in Trouble because of a Hornby blurb. He said: "Sometimes, when you're reading these stories, you forget to breathe." Which, for me, wasn't quite true. But they are terrific stories.
Thinking about it, I've been influenced by blurbs the whole of my reading life. I picked up Michael Herr's Vietnam memoir Dispatches because of John Le Carré's blurb ("The best book I have ever read on men and war in our time") and I loved it. Later, I read Tim O'Brien's Vietnam novel The Things They Carried because of Herr's blurb ("A heartbreaking and healing masterpiece; time will make it a classic"). Later still, I read Thom Jones' short stories because of a Herr blurb ("A writer as brave as he is gifted"). So when
Thom Jones
Thom Jones (born January 26, 1945) is an American writer, primarily of short stories. He was raised in Aurora, Illinois and attended the University of Hawaii where he played catcher on the baseball team.
blurbed Richard Price's novel Samaritan ("superlative"), I was likely to take notice. And now, thinking of Price, who blurbed Ellis all those years ago, I can see how blurb karma might work.
The economics writer Stephen Dubner, co-author of Freakonomics ("Prepare to be dazzled" - Malcolm Gladwell), has no truck with blurbs. "Long ago," he says, "I used to think they mattered a lot. Then I changed my mind, thinking that blurbs don't signal much about the quality of the book, but at least they signal something about the quality of the author's friends or acquaintances who were willing to blurb the book. Lately, I've come to believe that they really don't matter at all, since most readers see blurbs as having about the same level of integrity as a used car salesman's personal promise that the car you're about to buy is A-OK."
I'm not sure it's as simple as that. Sure, something is going on. But it's definitely not about blurbing someone who's going to blurb you back. Sometimes you notice connections - for instance, Howard Jacobson blurbed Simon Gray, who was a friend of Harold Pinter, who blurbed Jacobson. But surely Pinter, a great writer who must be protective of his reputation, would only have blurbed Jacobson if he really meant it. If you blurb just for the sake of friendship, you're going to lose something in the end.
What's going on, I think, is less like a love-in and more like a subtle dance, a sort of shadow-play. The blurber is flattered to be asked, and wants to score a tiny ad for himself on the blurbee's book. But they want it to be the right book. That's why, when Dave Eggers wrote A Heartbreaking Work of Staggering Genius, clearly a brilliant work, the standard of blurbing was so good. "This book does not need a blurb," said Rick Moody, which reminded me that there might be one or two Rick Moody books I hadn't read.
So I think blurbing serves a purpose, if you know how to read it. Some blurbs are over the top, such as when a blurber feels flattered, or when he is unconsciously seeking good karma. But I don't think many people want to be blamed by readers for making them read bad books.
I called my editor back. I said yes, a blurb would be a good idea. I wondered if maybe Jon Ronson would like the idea of a blackly comic work about a day in the life of a middle-aged man.