Bakery violence case: Son in law of chief minister Punjab indicted.
Lahore High Court
The Lahore High Court is based in Lahore, Punjab, Pakistan. Lahore High Court was established on March 21, 1919. The Lahore High Court has such jurisdiction as is conferred on them by the Constitution or by law (Art. 175(2) of the 1973 Constitution).
(
LHC
LHC Large Hadron Collider
LHC Lahore High Court
LHC Lonely Hearts Club
LHC Lake Havasu City

(Arizona, USA)


LHC Log Homes Council
LHC Left-Hand Circular
LHC Les Horribles Cernettes

(band)
) has indicted
Ali Imran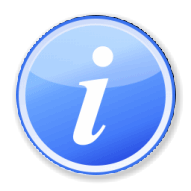 This article or section reads like a and may need a .
Please help [ to improve this article] to make it in tone and meet Wikipedia's .
, son in law of Mian Shahbaz Sharif, chief minister of Punjab and 8 personnel of Elite Force in Bakery violence case.
LHC took up the case for hearing Tuesday. At the inception of hearing Punjab Police informed the court challan of the case has been presented and only indictment process is left to be carried out. Later the statements of the witnesses will be recorded and the court will render its decision. The accused will be either convicted and sentenced or acquitted.
The court indicting Ali Imran and 8 personnel of Elite Force summoned the witnesses on November, 30 and ordered the witnesses to record statements so that proceedings could move ahead in the case.
Ali Imran, son in law of chief minister Punjab was charged with subjecting servant of a bakery located in Defence to violence by security personnel. Ali Imran was later arrested under the orders of chief minister Punjab and he was granted bail by the court.