Aramco and Total sign $9.6bn Jubail contracts.
Saudi Aramco and France's Total have signed agreements with contractors to build a $9.6 billion joint-venture refinery in the kingdom, state news agency SPA reported.
The two companies awarded the contracts for the 400,000
barrels per day
Barrels per day (abbreviated BPD, bbl/d, bpd, bd or b/d) is a measurement used to describe the amount of crude oil (measured in barrels) produced or consumed by an entity in one day.
(bpd) refinery last month. Spain's Tecnicas Reunidas and France's Technip won three of the biggest contracts offered.
The contract award was delayed by months as Aramco and Total forced bidders to price in lower commodity and contracting prices in their bids. The final contracts awarded came in some $2.4 billion below the highest estimate for the refinery cost of $12 billion.
Meanwhile Samsung Engineering won contracts for two refinery plants amounting to $1.6 billion from Satorp, a joint venture that includes Saudi Aramco and Total. Samsung Engineering president and
CEO
(1) (Chief Executive Officer) The highest individual in command of an organization. Typically the president of the company, the CEO reports to the Chairman of the Board.
Yeon-Joo Jung said the company was awarded two main plants out of the five process packages from the Jubail Export Refinery Complex project.
The Aromatics plant (package 3), at a value of $700 million, will produce 700,000 metric tonnes
per annum
Per annum

Yearly.
(mtpa) of paraxylene and 140,000 mtpa of benzene. Samsung Engineering will provide the
engineering, procurement and construction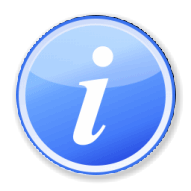 The introduction to this article is vague. To comply with Wikipedia's guidelines, it should be improved.
of this package on a lump-sum turn key basis, with completion scheduled for August 2012.
Package 4 consists of the delayed coker unit with a contract value of approximately $900 million, which was obtained through a strategic collaboration between Samsung Engineering and Japanese global
EPC
(1) (Entertainment PC) See HTPC.

(2) (Electronic Product Code) A standard code for RFID tags administered by EPCglobal Inc. (www.epcglobalinc.org).
leader Chiyoda. By June 2013, the unit is expected to produce 100,000 barrels per stream day (bpsd) of light hydrocarbon such as
LPG
LPG:

see liquefied petroleum gas.
---

1. LPG - Linguaggio Procedure Grafiche (Italian for "Graphical Procedures Language"). dott. Gabriele Selmi. Roughly a cross between Fortran and APL, with graphical-oriented extensions and several peculiarities.
and
naphtha
naphtha

(năp`thə, năf`–)

, term usually restricted to a class of colorless, volatile, flammable liquid hydrocarbon mixtures.
through a thermal cracking process of heavy hydrocarbon.
Including this award, Samsung Engineering is currently performing a total of $2 billion worth of projects with Aramco, which allows efficient usage of material, equipment, manpower and project resources.
Copyright 2008 www.tradearabia.com
Copyright 2009 Al Hilal Publishing & Marketing Group
Provided by Syndigate.info an Albawaba.com company