Antiquarian Society series examines John Brown.
American Antiquarian Society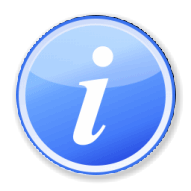 This article or section is written like an .
Please help [ rewrite this article] from a neutral point of view.
Mark blatant advertising for , using .
begins a series of programs commemorating the 150th anniversary of John Brown's raid on the
United States
United States,

officially United States of America, republic (2005 est. pop. 295,734,000), 3,539,227 sq mi (9,166,598 sq km), North America. The United States is the world's third largest country in population and the fourth largest country in area.
arsenal at
Harper's Ferry
Noun 1. Harper's Ferry - a small town in northeastern West Virginia that was the site of a raid in 1859 by the abolitionist John Brown and his followers who captured an arsenal that was located there
Harpers Ferry
with a lecture at 7:30 tonight in
Antiquarian
an·ti·quar·i·an

 
n.
One who studies, collects, or deals in antiquities.

adj.
1. Of or relating to antiquarians or to the study or collecting of antiquities.

2. Dealing in or having to do with old or rare books.
Hall, 185 Salisbury Street, by Bruce Ronda, author of "Reading the Old Man: John Brown in American Culture. Ronda's lecture will be "The Kaleidoscope of History: John Brown after Fifteen Decades."
The series, titled "John Brown and New England," will also include a
reenactment
re·en·act

also re-en·act  
tr.v. re·en·act·ed, re·en·act·ing, re·en·acts
1. To enact again:

reenact a law.



2.
of Henry David Thoreau's defense of Brown at 7:30 p.m. Nov. 3 in Mechanics Hall, 321 Main St.
Thoreau delivered his lecture "A Plea for Captain Brown" in Mechanics Hall on Nov. 3, 1859. Kevin Radaker's performance as Thoreau will present Thoreau's personality, wit and intellect to make the audience feel that they are actually in the presence of the great man. Radaker is nationally known for his Thoreau re-enactments. The evening will also include a question and answer session with Thoreau - and Radaker. Historian Edmund Schofield will present a brief overview of Worcester in the 19th Century and why the community was a center for anti-slavery and other reforms.
At 7:30 p.m. Nov. 6 in Antiquarian Hall, the society will present a lecture "Warriors for Freedom: John Brown and Henry David Thoreau" by David S. Reynolds.
All events are free.