Abu Dhabi opens two offices in Italy.
Abu Dhabi
Abu Dhabi
(ä`b

thä`bē, zä–, dä–), Arab. Abu Zabi, sheikhdom (1995 pop. 928,360), c.
Tourism Authority (
ADTA
ADTA

American Dance Therapy Association.
---
ADTA,


n.pr See American Dance Therapy Association.
) has announced the inauguration of two tourism offices to coincide with its participation in the Borsa Internazionale Del Turismo (BIT) in Milan, one of the largest international tourism exchange exhibitions.
BIT is a renowned Italian tourism marketplace gathering 5,000 exhibitors from 152 countries with an exhibition capacity of 60,000 square metres divided into nine exhibition halls. The event is expected to attract more than 155,000 visitors over four days, from yesterday to Sunday at the Fiera Milano, one of Milan's largest exhibition centres.
In less than a year and prior to the BIT exhibition, the ADTA participated in 17 international tourism exhibitions in cities such as Tokyo, London, Singapore, Berlin, Lisbon and Paris.
In its efforts to increase the number of hotel guests in Abu Dhabi to 2.7 million by 2012, the ADTA previously opened tourism offices in the UK, Germany, France, China and Australia. The two new offices will be located in Milan and Rome, a senior official from ADTA told Gulf News.
"Opening these two offices will help increase awareness about tourism in Abu Dhabi in Italy and other parts of the world, especially [about the message] that tourism has strong potential for growth.
"We have already trained and employed people in both offices, who will be directly reporting to us in their efforts to attract as much tourism to the
UAE
(Uninterruptible Application Error) The name given to a crash in Windows 3.0. In subsequent versions of Windows, a crash was called a "General Protection Fault," "Application Error" or "Illegal Operation." See crash in Windows and abend.
as possible," said Nasser Saif M. Al Reyami, Tourism Standards Division Director at the ADTA.
The ADTA will meet with the Italian media in Milan during the BIT event to announce the countries cooperation with Italy in
terms of trade
Terms of trade

The weighted average of a nation's export prices relative to its import prices.
, commerce and tourism, said Barbara Saunders, Senior Communications Adviser at the ADTA.
The capital city currently has approximately 13,000 hotel rooms and hotel apartments. However, there are plans to add an extra 2,000 rooms by the end of this year to attain a total of 25,000 rooms by 2012, Al Reyami said.
"Business travel is one of ADTA's main aims for Abu Dhabi.
"We have diverse tourist activities that are coming up, some of which include the yacht show in March, the
Grand Prix
Grand Prix

 
n. pl. Grand Prix
Any of several competitive international road races for sports cars of specific engine size over an exacting, usually risky course.
Ferrari Competition taking place November 15 and the
Costa Cruises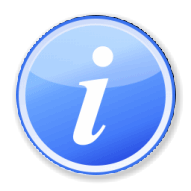 This article or section is written like an .
Please help [ rewrite this article] from a neutral point of view.
Mark blatant advertising for , using .
, which docks in Dubai and brings in over 45,000 Italian passengers a year, who spend their time between Abu Dhabi and Dubai.
"We are looking to step that number up to 120,000 Italian passengers a year," added the official.
Over 20,000 Italian tourists visited Abu Dhabi during the first nine months of 2008, said Al Reyami.
According to
according to


prep.
1. As stated or indicated by; on the authority of:

according to historians.



2. In keeping with:

according to instructions.



3.
Marco Malato, Country Manager for Etihad Airways in Italy, weekly flights from Italy to Abu Dhabi have increased from two to five flights effective March 29.
"This does not include another 45 connecting flights that stop at Abu Dhabi Airport every three hours three times a week, bound for countries like India, Pakistan, Australia, Oman and Thailand, which are the most requested countries for Italians," said Malato.
He added that Italians are increasingly keen on visiting Abu Dhabi.
Al Nisr Publishing
Al Nisr Publishing is a company based in Dubai, UAE. The company is a part of Al Tayer Group. It was established in 1985 by Obaid Humaid Al Tayer, Abdullah Al Rostamani and Juma Al Majid. It employs 1,050 people and has branches in Manilla, Bahrain, Abu Dhabi and Sharjah.
LLC
(Logical Link Control) See "LANs" under data link protocol.
---

LLC - Logical Link Control
2009. All rights reserved.
Provided by Syndigate.info an Albawaba.com company