ARYx Therapeutics Aligns Operations to Development Activities.
FREMONT, Calif. -- ARYx
Therapeutics
therapeutics

Treatment and care to combat disease or alleviate pain or injury. Its tools include drugs, surgery, radiation therapy, mechanical devices, diet, and psychiatry.
, Inc. (
NASDAQ
NASDAQ
in full National Association of Securities Dealers Automated Quotations

U.S. market for over-the-counter securities. Established in 1971 by the National Association of Securities Dealers (NASD), NASDAQ is an automated quotation system that reports on
:ARYX), a biopharmaceutical company, today announced that it has implemented a staffing plan to operate the company that anticipates licensing its lead development programs and resuming development of earlier stage product candidates. ARYx expects to complete an out-licensing agreement in the near term for the clinical development and commercialization of its oral anti-arrythmic agent, budiodarone, and, following that, entering into similar agreements for its two other late stage products, ATI-7505, for the treatment of various
gastrointestinal disorders
Noun 1. gastrointestinal disorder - illness caused by poisonous or contaminated food
food poisoning

illness, sickness, unwellness, malady - impairment of normal physiological function affecting part or all of an organism
, and tecarfarin, an oral
anticoagulant
anticoagulant

(ăn'tēkōăg`yələnt)

, any of several substances that inhibit blood clot formation (see blood clotting).
agent. The staffing changes impacted functions throughout ARYx and included a reduction in personnel from 73 employees to 56 employees. ARYx expects to record a charge of less than $500,000 in the fourth quarter of 2009 related to this reduction in personnel. This staffing reduction was accompanied by changes in the
organizational structure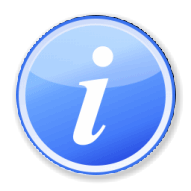 This article has no lead section.
---
To comply with Wikipedia's lead section guidelines, one should be written.
to improve the efficiencies of operations.
"Implementing these decisions that include saying goodbye to hard-working and dedicated colleagues is always the toughest part of managing a business," stated Dr.
Paul Goddard
This article is about an English footballer. For the Australian actor of the same name, see Paul Goddard (actor).
Paul Goddard (b. 12 October, 1959 in Harlington, Middlesex) is a former professional footballer and football manager.
, ARYx chairman and chief executive officer. "We are making these changes because over the past several years our staffing level has been appropriate to complete the highly successful
Phase 2 clinical trial
phase 2 clinical trial

Phase 2 study. See Phase study.
on budiodarone that has positioned the compound for licensing, as well as the Phase 2/3 clinical trial that enrolled over 600 patients testing the safety and efficacy of tecarfarin. As we out-license those programs, our level of personnel must now be appropriate for the demands of earlier stage compounds. We remain entirely dedicated to our strategy of internally discovering drug candidates that make proven therapies safer, and developing them sufficiently to attract a large pharmaceutical company partner for its final development and eventual commercialization. We sincerely thank each and every employee who has contributed to our success thus far and wish the best for those no longer with the company."
In the partnering efforts for budiodarone, significant interest and activity by a number of large pharmaceutical companies continues and is accelerating, leading ARYx to believe that the compound will be partnered in the near term. As previously announced, ARYx has recently secured an up to $35 million committed
equity financing
Equity Financing

The act of raising money for company activities by selling common or preferred stock to individual or institutional investors. In return for the money paid, shareholders receive ownership interests in the corporation.
facility to protect the company from the uncertainties related to the exact timing of a licensing deal on budiodarone.
"While we share the disappointment that a partnering deal on budiodarone has taken longer than projected, the momentum toward completion of a deal continues to grow," added Dr. Goddard. "The recently secured equity line provides increased flexibility so we are able to get the right deal done with the right company, and we remain confident that a partnership will be completed in the near term. We believe our new staffing level allows us to continue to fully support this partnering effort and to take rapid advantage of the resources that will be available to us once the expected budiodarone deal is done. With that said, as we move closer to completing the partnering process and negotiating a final agreement, we will be providing fewer details about where we stand in order to achieve the best possible result with those companies competing for the compound."
About ARYx Therapeutics, Inc.
ARYx Therapeutics is a biopharmaceutical company focused on developing a portfolio of internally discovered products designed to eliminate known safety issues associated with well-established, commercially successful drugs. ARYx uses its RetroMetabolic Drug Design technology to design structurally unique molecules that retain the efficacy of these original drugs but are metabolized through a potentially safer
pathway
pathway

/path·way/ (

path´wa

)
1. a course usually followed.

2. the nerve structures through which an impulse passes between groups of nerve cells or between the central nervous system and an organ or muscle.
to avoid specific adverse
side effects
Side effects

Effects of a proposed project on other parts of the firm.
associated with these compounds. ARYx currently has four products in clinical development: an oral anti-arrhythmic agent for the treatment of
atrial fibrillation
atrial fibrillation

Irregular rhythm (arrhythmia) of contraction of the atria (upper heart chambers). The most common major arrhythmia, it may result as a consequence of increased fibrous tissue in the aging heart, of heart disease, or in association with severe infection.
, budiodarone (previously ATI-2042); a prokinetic agent for the treatment of various gastrointestinal disorders, ATI-7505; an oral anticoagulant agent for patients at risk for the formation of dangerous
blood clots
Blood Clots

Definition

A blood clot is a thickened mass in the blood formed by tiny substances called platelets. Clots form to stop bleeding, such as at the site of cut.
, tecarfarin (previously ATI-5923); and, an agent for the
treatment of schizophrenia
The concept of a cure as such in the treatment of schizophrenia remains controversial, as there is no consensus on the definition of "treatment" in the case of schizophrenia, although some criteria for the remission of symptoms have recently been suggested.
and other
psychiatric
psy·chi·at·ric


adj.
Of or relating to psychiatry.


---
psychiatric

adjective Pertaining to psychiatry, mental disorders
disorders, ATI-9242. Please visit the ARYx Website at www.aryx.com for additional information.
Forward-looking Statements
forward-looking statement



A projected financial statement based on management expectations. A forward-looking statement involves risks with regard to the accuracy of assumptions underlying the projections.
This press release contains forward-looking statements, including, without limitation, statements related to ARYx's out-licensing and partnering efforts for budiodarone and other product candidates and related developments and the estimated charge related to the personnel reduction. Words such as "anticipates," "believes," "continues," "expects," "may," "will," and similar expressions are intended to identify forward-looking statements. These forward-looking statements are based upon our current expectations. Forward-looking statements involve risks and uncertainties. ARYx's actual results and the timing of events could differ materially from those anticipated in such forward-looking statements as a result of these risks and uncertainties, which include, without limitation, the risk that ARYx will need substantial additional funding and may be unable to raise additional capital when needed which would force ARYx to limit or cease its operations and related product development programs, the risk that collaborative arrangements will likely place the development of ARYx's product candidates outside of its control, the risk that ARYx depends on collaborative arrangements to complete the development and commercialization of each of its product candidates and ARYx may have to alter its development and commercialization plans if collaborative relationships are not established for tecarfarin, budiodarone and ATI-7505, the risk that ARYx's product candidates may not demonstrate safety and efficacy or lead to regulatory approval, the risk that any failure or delay in commencing or completing clinical trials for its product candidates could severely harm ARYx's business, and the risk that third party manufacturers could delay or prevent the clinical development of ARYx's product candidates. These and other risk factors are discussed under "Risk Factors" and elsewhere in ARYx's Annual Report on
Form 10-K
Form 10-K

A report required by the SEC from exchange-listed companies that provides for annual disclosure of certain financial information.

---



Form 10-K



See 10-K.
for the year ended December 31, 2008, in ARYx's Quarterly Report on
Form 10-Q
Form 10-Q



See 10-Q.
for the quarter ended June 30, 2009 and ARYx's other filings with the U.S. Securities and Exchange Commission. ARYx expressly disclaims any obligation or undertaking to release publicly any updates or revisions to any forward-looking statements contained herein.