AIIMS researcher claims non-toxic radioactive patch could treat skin cancer.
Washington, June 16 (ANI): A new study, conducted by researcher from
All India Institute of Medical Sciences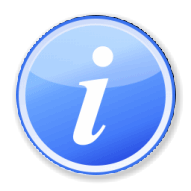 This article or section reads like a and may need a .
Please help [ to improve this article] to make it in tone and meet Wikipedia's . (talk, , )

"AIIMS" redirects here.
(
AIIMS
AIIMS All-India Institute of Medical Sciences
AIIMS Australasian Inter-service Incident Management System

(Australasian Fire Authorities Council)
), has shown that a radioactive
skin patch
skin patch,

transdermal patch,

or

transdermal delivery system,

adhesive patch used to deliver a controlled dose of a drug through the skin over a period of time.
can safely and successfully treat
basal cell carcinoma
basal cell carcinoma


n.
A slow-growing, locally invasive, but rarely metastasizing neoplasm of the skin derived from basal cells of the epidermis or hair follicles. Also called basal cell epithelioma.
, one of the most common types of skin cancers.
Study's lead author Priyanka Gupta, a nuclear medicine technologist in the Department of Nuclear Medicine at AIIMS, says that the skin patch, which delivers the radioactive phosphorus-32, is non-toxic and could be an excellent alternative to surgery or radiotherapy in cases where carrying out these treatments is difficult.
"While basal cell carcinoma is rarely fatal, it can be a painful and disfiguring disease," Gupta said.
"It's exciting to think that this patch can deliver treatment on an outpatient basis with little risk of the scarring or other complications that surgery or radiotherapy present. This study opens a new dimension not only for treating skin malignancies, but also for nuclear medicine therapy in general," she added.
The study followed eight adult patients who elected to try the patch instead of surgery or radiotherapy. All patients had basal cell carcinoma on the face, and none had
cancer cells
cells once believed to be peculiar to cancers, but now know to be epithelial cells differing in no respect from those found elsewhere in the body, and distinguished only by peculiarity of location and grouping.

See also: Cancer
in underlying facial structures.
Sealed patches containing radioactive phosphorus-32 that deliver
beta radiation
Beta radiation


Streams of electrons emitted by beta emitters like carbon-14 and radium.

Mentioned in: Pinguecula and Pterygium

---
radiation
to the cancer site were custom-made according to the shape and size of each patient's skin cancer lesions.
The patches were applied locally on the cancer sites for three hours. The patches were then reapplied to each patient's cancer sites two more times on subsequent days, each time for three hours. The treatment took about a week to administer.
Three months after treatment, biopsies of all of the patients' skin cancer sites revealed no residual malignant cancer. The treatment had few adverse effects and resulted in minimal scarring.
In addition, routine blood and biochemical exams did not reveal any toxicity from the radioactive patches. Phosporous-32 poses no external radiation hazards, and its limited range prevents beta radiation from reaching the bone or underlying
blood vessels
Blood vessels



Tubular channels for blood transport, of which there are three principal types: arteries, capillaries, and veins. Only the larger arteries and veins in the body bear distinct names.
, thus sparing the bone and bone marrow.
The study was presented at SNM's 56th Annual Meeting. (ANI)
Copyright 2009
Asian News International
The Asian News International (ANI) agency provides multimedia news to China and 50 bureaus in India. It covers virtually all of South Asia since its foundation and presently claims, on its official website, to be the leading South Asia-wide news agency.
(ANI) - All Rights Reserved.
Provided by Syndigate.info an Albawaba.com company