-London Gatwick Airport Commences 2012 Summer Schedule with Increased Load Factors and New Flights.
Travel Business Review - 11 May 2012
London Gatwick Airport
Gatwick Airport (IATA: LGW, ICAO: EGKK) is London's second largest airport and the second busiest airport in the United Kingdom after Heathrow. It is also the world's busiest single runway airport, and the world's 22nd busiest airport (7th in terms of
has announced the commencement of its summer season with an increased load factor and new international flights.
In April 2012, the airport registered its total number of passengers as 2.7 million, a reduction of 1.3 percent from the total for April 2011, while the load factor has increased in April 2012 by 1.2 percent, compared to April 2011.
In April 2012, the airport registered a reduction in air traffic of 2.6 percent year-on-year, due to slow charter operations.
The airport has also reported a new service from
Korean Air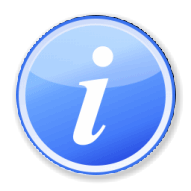 This article or section is written like an .
Please help [ rewrite this article] from a neutral point of view.
Mark blatant advertising for , using .
to Seoul, which commenced on April 28, 2012, while Air China commenced its flights to Beijing on May 2, 2012.
Air Nigeria will be commencing daily flights to Lagos from May 17, 2012, while
Caribbean Airlines
Caribbean Airlines is the national airline of Trinidad and Tobago. It operates international services in the Caribbean and to USA and Canada. Its main base is Piarco International Airport, Trinidad[1].
will be offering a six times weekly service to
Port of Spain
Port of Spain,

city (1990 pop. 50,878), capital of Trinidad and Tobago, on the Gulf of Paria. It is the industrial and commercial center of the country. From 1958 to 1962, Port of Spain was the capital of the dissolved Federation of the West Indies; in 2005 it became
, Trinidad, from June 15, 2012.
Nick Dunn, the airport chief financial officer, said, 'The year-on-year decrease in passenger traffic is largely accounted for by the timing of public holidays in April 2011, including the late Easter holiday weekend, the additional holiday to mark the royal wedding and the early May bank holiday. Despite this, planes were flying fuller with load factors up 1.2 percentage points.
This month we were given a vote of confidence by Korean Air and Air China as they launched operations to Seoul and Beijing respectively. With room to accommodate more flights, we are in a strong position to help London remain one of the best connected cities in the world.'
[Editorial queries for this story should be sent to tbr@enpublishing.co.uk]
((Distributed via M2 Communications - http://www.m2.com)).END.PUB430>PDMay 11, 2012>JNTRAVEL BUSINESS REVIEW.PRICEDATENOT APPLICABLE.DAY