'Ex-hubbies to watch Jane Fonda marry again at 71'.
London, September 5 (ANI): Actress
Jane Fonda
Noun 1. Jane Fonda - United States film actress and daughter of Henry Fonda (born in 1937)
Fonda
, who is set to marry for the fourth time, is still friends with her ex-husbands, sources say.
The 71-year-old- star is reportedly getting married to Hollywood music producer
Richard Perry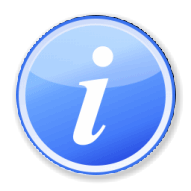 This article or section is written like an .
Please help [ rewrite this article] from a neutral point of view.
Mark blatant advertising for , using .
this Christmas.
The 'Barbarella' star apparently intends to invite her second and third husbands, ex-politician
Tom Hayden
Thomas Emmett "Tom" Hayden (born December 11, 1939) is an American social and political activist and politician, most famous for his involvement in the anti-war and civil rights movements of the 1960s.
and media mogul Ted Turner to her wedding.
"She is friends with them now and wants them to share her happiness," the Daily Star quoted a source as saying.
Her first husband was Barbarella director Roger Vadim, who died in 2000. (ANI)
Copyright 2009
Asian News International
The Asian News International (ANI) agency provides multimedia news to China and 50 bureaus in India. It covers virtually all of South Asia since its foundation and presently claims, on its official website, to be the leading South Asia-wide news agency.
(ANI) - All Rights Reserved.
Provided by Syndigate.info an Albawaba.com company