'Diploma in Bollywood acting now from Canada'.
Nevada (US), Sept 23 (ANI): A management institute in Canada is reportedly offering Bollywood Acting Course headed by an instructor who claims to have trained the likes of Hrithhik Roshan, Kareena Kapoor,
Imran Khan
For the cricketer of the same name from the West Indies, see .

Imran Khan (Urdu/Pashto: عمران احمد خان نیازی) (Imran Ahmad Khan Niazi
, and Priyanka Chopra.
Canadian Institute of Management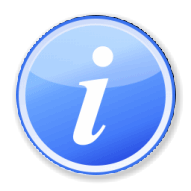 This article or section is written like an .
Please help [ rewrite this article] from a neutral point of view.
Mark blatant advertising for , using .
and Technology in Mississauga (Ontario) is said to be giving this 16-week course to be taught by a team of "industry professionals".
With English proficiency as pre-requisite, it will instruct students in subjects such as dance, body language, action, diction and
improvisation
improvisation

Creation of music in real time. Improvisation usually involves some preparation beforehand, particularly when there is more than one performer. Despite the central place of notated music in the Western tradition, improvisation has often played a role, from the
, memory and voice styling, yoga, etc., costing 9,000 dollars with additional 500 dollars for books.
Graduates will receive Bollywood Acting Diploma.
Acclaimed Indo-American statesman
Rajan Zed
Rajan Zed is a Hindu chaplain from Reno. He is director of interfaith relations for the Hindu Temple of Northern Nevada, which is raising money to build a Hindu temple in the Reno area.
, in a statement in Nevada (USA), urged that with the increasing prestige of Bollywood worldwide, Bollywood filmmakers should use original Indian themes and stories instead of blatantly copycatting of Hollywood and other foreign cinema. (ANI)
Copyright 2009
Asian News International
The Asian News International (ANI) agency provides multimedia news to China and 50 bureaus in India. It covers virtually all of South Asia since its foundation and presently claims, on its official website, to be the leading South Asia-wide news agency.
(ANI) - All Rights Reserved.
Provided by Syndigate.info an Albawaba.com company