/C O R R E C T I O N -- AmTRAN Video Corporation/.
JVC
JVC Victor Company of Japan

(or Japan's Victor Company)


JVC Jewelers Vigilance Committee
JVC Jesuit Volunteer Corps
JVC Jet Vane Control

(directs VLS-launched missiles)


JVC Jonker-Volgenant-Castanon
BlackCrystal(TM) HDTVs, issued 31-Oct-2011 by AmTRAN Video Corporation over
PR Newswire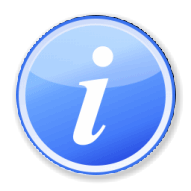 This article or section is written like an .
Please help [ rewrite this article] from a neutral point of view.
Mark blatant advertising for , using .
, we are advised by the company that in the AmTRAN Video Corporation
boiler plate
plate or rolled iron of about a quarter to a half inch in thickness, used for making boilers and tanks, for covering ships, etc.

See also: Boiler
, Victor Company of Japan, Limited (JVC) should be JVC Kenwood Corporation. The complete, corrected release follows:
Paul's TV Will Carry New JVC BlackCrystal(TM) HDTVs
Renowned Electronics Retailer Will Sell New LCD BlackCrystal(TM) 3000 Series and Edge-lit LED BlackCrystal(TM) 3001 Series HDTVs
IRVINE, Calif., Oct. 31, 2011 /PRNewswire/ -- AmTRAN Video Corporation (
AVC
(1) (Advanced Video Coding) The video compression techniques used in the H.264 standard, jointly developed by ISO and the ITU-T. See H.264.

(2) (Audio Visual C
), a subsidiary of AmTRAN Technology Co., Ltd. (AmTRAN), a top manufacturer of flat-panel TVs globally, today announced an agreement to sell the new JVC BlackCrystal(TM) 3000 series and new JVC BlackCrystal(TM) 3001 series high-definition televisions (HDTVs) through Paul's TV, the electronics retailer renowned as the "King of Big Screen."
(Logo: http://photos.prnewswire.com/prnh/20111031/CG96817LOGO)
The BlackCrystal line will be available immediately at Paul's TV stores and online at www.paulstv.com.
"The BlackCrystal line represents a visible upgrade in picture quality from most
HDTV
(High Definition TV) A set of digital television (DTV) standards that offer the highest resolution and sharpest picture. Although some HDTV sets are available in standard (rather square) screen sizes, the overwhelming majority of sets are wide screen, which eliminates
models in the typical retail product mix, with a distinct point of differentiation - superior sound quality with XinemaSound(TM), a unique audio design," said Tom Paterniti, Vice President of Sales and Marketing for AVC.
Paterniti added that both the JVC BlackCrystal(TM) 3000 and JVC BlackCrystal(TM) 3001 series feature models in four sizes - 32", 37", 42" and 47". Each model will provide an unequalled user experience with the price-performance value today's consumers demand. In July, AVC launched the JVC BlackCrystal(TM) 3000 series; AVC unveiled the JVC BlackCrystal(TM) 3001 series in September at the
CEDIA
CEDIA Custom Electronics Design and Installation Association
CEDIA Cloned Enzyme Donor Immunoassay
CEDIA Century Diamond
Expo.
AVC plans to introduce additional models under the JVC brand to the U.S. market next year in larger sizes with connected features.
"We look forward to making the JVC BlackCrystal series of HDTVs 'The Center of Your Entertainment,'" Paterniti said.
To celebrate the introduction of the BlackCrystal(TM) line, Paul's TV will give away 10 free LED light bulbs from AVC's LED Lighting product line. This $299 retail value allows customers of Paul's TV to significantly reduce their overall power consumption. This offer will be good on 42" and 47" JVC BlackCrystal LED TVs as an exclusive introductory offer.
"We are thrilled to be the first retailer in the U.S. to debut JVC's BlackCrystal line of LED HDTVs in our stores with a unique environmentally conscious consumer offering. This addition further helps differentiate Paul's TV as a retailer committed to bringing consumers premium HDTV and
Home Theater
An audio/video entertainment center that has a large-screen TV and hi-fi system with three speakers in the front (left, right and center) and left and right speakers in the rear. Starting in the early 1990s, video inputs were added to stereo receivers and preamplifiers.
products," said Babak Ghaznavi, President &
CEO
(1) (Chief Executive Officer) The highest individual in command of an organization. Typically the president of the company, the CEO reports to the Chairman of the Board.
of Paul's TV.
Learn more about the JVC BlackCrystal(TM) HDTVs at http://tv.jvc.com/index.jsp.
About AmTRAN Video Corporation
AmTRAN Video Corporation (AVC) is a subsidiary of AmTRAN Technology Co., Ltd., a top LCD TV manufacturer specializing in design and production of high quality LCD monitors and LCD/LED TVs, audio products and LED lighting. AVC is located in Irvine, California, and is licensed by JVC Kenwood Corporation for the manufacturing, sales, distribution and marketing of JVC High Definition Televisions for the North America market.
Paul's TV, The King of Big Screen
Paul's TV is America's fastest-growing HDTV retailer with 53 locations in 5 states. In addition to free-standing stores, Paul's TV is located inside furniture retailers Living Spaces in California, Art Van in Michigan, Jordan's in New England and Furniture Row in Colorado.
Founded in 1964 by Paul Goldenberg with a $1000 loan from a relative, Paul's TV changed the way people bought TV's in Southern California. Today, Paul's TV operates by the same principles as it did then: exceptional customer service, great selection of the best brands, guaranteed low prices and free delivery.
| | |
| --- | --- |
| Contact: | Lawren Markle |
| | Tech Image (for AVC) |
| | 626.345.9746 |
| | Lawren.Markle@techimage.com |
SOURCE AmTRAN Video Corporation