"WHO'S WHO" IN TREASURY AND CASH MANAGEMENT
ROBERT ALLEN
Robert Allen may refer to:
Robert Allen (Tennessee) (1778-1844), U.S. Congressman from Tennessee
Robert Allen (Virginia) (1794-1859), U.S. Congressman from Virginia
Robert Allen (general) (1811-1886), American Civil War general
Group Treasurer
British American Tobacco
British American Tobacco Plc (LSE: BATS, AMEX: BTI, KLSE: BAT) is the second largest listed tobacco company in the world. It is based in London, England and is a constituent of the FTSE 100 Index with a market capitalisation of over £29 billion as of June 2005.
Robert Allen, appointed group treasurer effective this past June, replaces
David Swann
Dr. David Swann is a medical doctor and Alberta Liberal Member of the Legislative Assembly for Calgary Mountain View.

Swann is the co-founder of the Calgary-based group CANESI (Canadian Network to End Sanctions on Iraq) which later became CANDIL (Canada Democracy and
, who has now retired. Based in London, Alien works with a team of 20 professionals across the BAT group on all aspects of global treasury management. Areas encompass capital markets and debt, financial risk management, insurance, cash management, banking and treasury execution. Allen, who joined BAT in 1997, has worked in an array of roles there, ranging from global liquidity and reporting manager, European finance manager and head of finance-UK and Ireland operations, to strategy and planning director in Korea.
TAREK
ANWAR
ANWAR Alaskan National Wildlife Refuge
Global Head, Transaction Sales
Standard Chartered Bank
Standard Chartered Bank (LSE: STAN, HKSE: 2888 ) is a British bank headquartered in London with operations in more than fifty countries. It operates a network of over 1,600 branches (including subsidiaries, associates and joint ventures) and employs almost 60,000
Tarek Anwar is responsible for cash management, trade finance and securities service sales to corporations and development organizations across the world. During his career Anwar has led teams in structuring capital management solutions for customers operating globally. His extensive experience in all facets of cash and treasury management includes re-engineering projects, treasury centralization programs and shared service center projects. He has also worked in an advisory capacity on change management, complex implementation and project management. After 25 years of professional activity in the
United States
United States,

officially United States of America, republic (2005 est. pop. 295,734,000), 3,539,227 sq mi (9,166,598 sq km), North America. The United States is the world's third largest country in population and the fourth largest country in area.
, Asia,
Europe, the Middle East and Africa
Europe, the Middle East and Africa, usually abbreviated to EMEA, is a regional designation used for government, marketing and business purposes. It is particularly common amongst North American based companies, who often divide their international operations into the
, in May 2006 he moved from
San Francisco
San Francisco

(săn frănsĭs`kō)

, city (1990 pop. 723,959), coextensive with San Francisco co., W Calif., on the tip of a peninsula between the Pacific Ocean and San Francisco Bay, which are connected by the strait known as the Golden
back to Singapore.
ALEXANDRE BARRASNE
Director of Treasury,
EMEA
(Europe, Middle East, Africa) Refers to that region of the world. For example, one might see products packaged differently for the UK, EMEA and Asia Pacific markets.
and Asia
Magna Automotive
Early this year Alexandre Barraine joined Magna Automotive Treasury Center in Zug, Switzerland. Before taking his current position, he worked at Delphi, first as a senior analyst and later as regional treasurer, covering EMEA. He focused there specifically on
debt financing
Debt Financing

When a firm raises money for working capital or capital expenditures by selling bonds, bills, or notes to individual and/or institutional investors. In return for lending the money, the individuals or institutions become creditors and receive a promise to repay
, capital structure and dividend
repatriation
Repatriation

The process of converting a foreign currency into the currency of one's own country.

Notes:
If you are American, converting British Pounds back to U.S. dollars is an example of repatriation.
, cash pooling and treasury software implementation and cash-flow forecast. Prior to Delphi, he worked at Marsh & McClennan Enterprise Risk in
New York City
New York City:

see New York, city.
---
New York City

City (pop., 2000: 8,008,278), southeastern New York, at the mouth of the Hudson River. The largest city in the U.S.
until that venture was wound down after September 11, 2001.
DONALD E. BERK
Senior Vice President and Head of Product Management, Treasury Management Services
The Northern Trust Company
Donald Berk started his career at
IBM
(International Business Machines Corporation, Armonk, NY, www.ibm.com) The world's largest computer company. IBM's product lines include the S/390 mainframes (zSeries), AS/400 midrange business systems (iSeries), RS/6000 workstations and servers (pSeries), Intel-based servers (xSeries)
, where in 1984 he worked on the first PCs. After moving into banking at Wachovia, he then joined The Northern Trust Company. He is now responsible for any product that the firm deploys into the global banking business, including US commercial banking, international banking and personal finance services. He is also in charge of all of the bank's outsourcing solutions for item processing, lockbox and residential mortgage processing. In addition, he oversees the operation of Northern's
FSB
(FrontSide Bus) See system bus.
---

FSB - front side bus
and process management of their 85 offices nationwide.
CATHERINE R BESSANT
President, Global Product Solutions
Bank of America
See also: and


Bank of America (NYSE: BAC TYO: 8648 ) is the largest commercial bank in the United States in terms of deposits, and the largest company of its kind in the world.
Catherine Bessant recently led a merger of the bank's treasury and credit organizations to integrate product delivery, accelerate innovation and improve client service. Accounting for more than $13 billion in revenue, global product solutions serves more than 140,000 business and institutional clients worldwide and offers business and corporate lending, global payments and liquidity management, commercial
card services
The software support for PC Cards. PC Card applications talk to Card Services. See PC Card.
, trade finance, foreign exchange, lines of credit and equipment finance solutions. Bessant, who joined the company in 1982, was formerly global marketing executive for Bank of America and, before that, president of Bank of America, Florida.
ALAN BIELER
Treasurer
Marsh & McLennan Companies
Alan Bieler is responsible for worldwide treasury activities for
MMC
See MultiMediaCard and Microsoft Management Console.
and its subsidiaries, which provide global services in risk, strategy and human capital. After starting at MMC in 2001 as assistant treasurer, Bieler was appointed treasurer in October 2006. Before joining MMC, he spent eight years at PepsiCo, where he served in a variety of positions, including director of corporate finance and director of international treasury. He has also worked at
Cooper Industries
Cooper Industries NYSE: CBE is one of the oldest large companies in the United States, having been founded in 1833 as a partnership in Mount Vernon, Ohio.

Incorporated in Ohio as The C. & G.
and with GE Capital Corp.
JILL J. BRADLEY-GUERRINO
Assistant Treasurer, Corporate Treasury
Allianz of America
Jill Bradley-Guerrino is in charge of all cash operations of Allianz Life and Fireman's Fund companies and their associated entities. The main functions within these departments are bank relationship management and services, cash operations and forecasting, financing strategies,
strategic planning
Strategic planning is an organization's process of defining its strategy, or direction, and making decisions on allocating its resources to pursue this strategy, including its capital and people.
and risk management. During her 17-year tenure with Allianz, Bradley-Guerrino has held numerous positions in the finance area.
BRIAN P. BREEN
Senior Vice President and Treasurer
Simmons
Brian Breen joined Simmons in July 1996 and has served as vice president and treasurer since January 2002. As treasurer Breen has led and directed the transformation of the treasury department into an industry leader, particularly in the area of working capital management. He has been an active member of the Simmons management team, engaged in various buy/sell enterprise transactions. The most notable transaction took place in 2003 and involved private equity firms
Thomas H. Lee Partners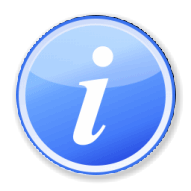 This article or section is written like an .
Please help [ rewrite this article] from a neutral point of view.
Mark blatant advertising for , using . Thomas H.
and Fenway Partners.
ERIC CAMPBELL
Chief Technology Officer
Bottomline Technologies
For 25 years Eric Campbell has been actively involved in helping some of the world's largest banks and financial institutions develop strategies for global cash management. An expert on wholesale electronic banking and international payments, Campbell played an instrumental role in introducing in 1996 one of the industry's first web-based corporate cash management services. Today, he is driving the development of Bottomline's WebSeries platform, which helps banks execute competitive growth strategies. It does so by providing flexibility and scalability for innovative global products and services for corporate treasury.
PAMELA A. CARSON
Executive Vice President, Group Executive - Global Treasury Management, Global Trade and International Payment Services
KeyCorp
Pamela Carson's groups at KeyCorp provide cash management and trade solutions and services to the bank's commercial, corporate and consumer clients. Global treasury management comprises sales, product and support professionals. Carson began her career at Key in 1992, forming and managing credit production management, channel management and Internet strategy for the commercial bank. Previously, she was
chief administrative officer
A chief administrative officer (CAO) is responsible for administrative management of private, public or governmental corporations. The CAO is one of the highest ranking members of an organization, managing daily operations and usually reporting directly to the chief executive
for Key corporate and investment banking. Before joining Key, she had held a variety of positions at Citicorp since 1980, ranging from operations to international to relationship management.
MICHAEL W. CONNOLLY
Vice President and Treasurer
Tiffany
Michael Connolly
Michael Connolly (1922-2002) was an Irish soccer player during the 1940s.

Connolly played for Bohemians during the 1948/49 and 1949/50 seasons. He was a defensive midfielder who made his final appearance for Bohs on May 3 1950 against Cork Athletic.
has a wide range of responsibilities at Tiffany, where he has been treasurer since 1997. Connolly's
bailiwick
BAILIWICK. The district over which a sheriff has jurisdiction; it signifies also the same as county, the sheriff's bailiwick extending over the county.
2.
covers treasury operations, financial risk management, operational risk management and insurance. He is also a member of Tiffany's pension, enterprise risk management, business recovery and continuity, security and safety committees. On the taxation front, he looks after global planning, domestic compliance and international
customs duties
Tariffs or taxes payable on merchandise imported or exported from one country to another.

Customs laws seek to equalize the charges imposed by other countries, furnish income for the federal government, and preserve the financial stability of domestic industries.
planning. In 2006 Connolly was elected to the board of the Association for Financial Professionals.
MALCOLM COOPER
Malcom Cooper (b. December 20 1947, Camberley; d. June 9 2001, Eastergate) was a British sport shooter and founder of Accuracy International. As of 2007, he is the only shooter to win two Olympic gold medals in 50 m Rifle.
Group Tax and Treasury Director
National Grid
national grid


Noun

Brit & NZ

1. a network of high-voltage power lines linking major electric power stations

2. the arrangement of vertical and horizontal lines on an ordnance survey map
Malcolm Cooper is responsible for the tax, treasury, corporate finance, business planning and insurance activities for National Grid. He became group tax and treasury director in 2006. The group's tax charge last year was about £600 million ($1.2 billion.) On the treasury side, this includes the management of its £20 billion debt portfolio and the group's funding, together with interest rate risk management, project finance and foreign exchange requirements. On the corporate finance side, it comprises dividend policy, mergers, acquisitions and disposals. Cooper also has overall responsibility for the company's strategy on the financial aspects of its pensions. Funding the acquisition of KeySpan Corporation was a recent major milestone.
CHRISTIAN DAHLBERG
President and General Manager,
New York
New York, state, United States


New York,

Middle Atlantic state of the United States. It is bordered by Vermont, Massachusetts, Connecticut, and the Atlantic Ocean (E), New Jersey and Pennsylvania (S), Lakes Erie and Ontario and the Canadian province of
SEB
Noun 1. SEB - a form of staphylococcal enterotoxin that has been used as an incapacitating agent in biological warfare
staphylococcal enterotoxin B
Group
Christian Dahlberg manages the New York branch of SEB, which serves the northern European banking group's core clients in the
North American
North American

named after North America.

---

North American blastomycosis
see North American blastomycosis.

North American cattle tick
see boophilusannulatus.
market. Clients include Nordic and German subsidiaries that conduct business in North America, as well as US corporations and financial institutions active in northern Europe. Prior to his
New York post
The New York Post is the 13th-oldest newspaper published in the United States and the oldest to have been published continually as a daily.[3] Since 1976, it has been owned by Australian-born billionaire Rupert Murdoch's News Corporation and is one of the 10
, which he began in 2004, Dahlberg was client executive for client relationship management in Stockholm for SEB Merchant Banking.
FRANCESCO VANNI D'ARCHIRAFI
Global Head of Treasury and Trade Solutions
Citi
Francesco Vanni d'Archirafi, who has been a senior banker at Citi for more than 24 years, runs treasury and trade solutions, the largest division of Citi's global transaction services business. Under his leadership, the cash management and trade services and finance businesses were merged to create treasury and trade solutions. In 2007 the business acquired Ecount, a leader in the prepaid cards industry. Subsequently, in 2008 it purchased PayQuik and launched QuikRemit, a white-labeled global remittance platform.
NORMAN J. DELUCA
Head of Global Transaction Services, Americas
Royal Bank of Scotland
This article deals with the retail bank. "Royal Bank of Scotland" can also refer to its holding company: Royal Bank of Scotland Group."


The Royal Bank of Scotland Plc (Scottish Gaelic: Banca Rìoghail na h-Alba
Norman DeLuca joined
GTS
GTS


abbr.
gas turbine ship
from Citizens Financial Group (
CFG
CFG Configuration

(File Name Extension)


CFG Control Flow Graph
CFG Context-Free Grammar
CFG Club for Growth
CFG Cienfuegos, Cuba

(city/airport code)


CFG Critical Friends Groups
) and has responsibility for delivering the full range of global and domestic transaction services capabilities-cash management, global trade finance, merchant services and commercial card products-to clients across all segments in the United States, Canada and Latin America. Previously, he was vice chairman at CFG, in charge of the payments and lending services enterprise, which covered cash management; trade services; commercial card products; merchant services; credit, debit and prepaid cards; home lending solutions and consumer lending.
KENNETH DUMMITT
President, Banks & Corporations
SunGard
Kenneth Dummitt's role at SunGard is to provide financial, risk and operations professionals with a comprehensive, collaborative approach to liquidity and risk management. Dummitt's strategic vision of a comprehensive approach to enterprise liquidity and risk management is based on a holistic view of connectivity, both with trading partners and between disparate functions. He helps foster collaboration by centralizing and optimizing receivables, treasury and payments and then building a connectivity platform across the financial supply chain. Thus, companies increase the velocity of free cash flow, mitigate risk and drive efficiencies for higher returns.
KAREN FAWCETT
Group Head, Transaction Banking
Standard Chartered Bank
Karen Fawcett is senior managing director and group head of transaction banking, which is a part of Standard Chartered Bank's wholesale banking business. Fawcett, who is based in Singapore, oversees the end-to-end performance of cash management, trade services, securities services and electronic channels. Previously, Fawcett was global head of strategy for the wholesale bank, where she repositioned the strategy of the wholesale business and undertook key acquisitions, including that of Korea First Bank. Fawcett came to the bank in 2001 from
Booz Allen Hamilton
Booz Allen Hamilton, Inc., referred to as Booz Allen is one of the oldest strategy consulting firms in the world.[1] The firm formerly had two consulting divisions: WCB (Worldwide Commercial Business, also known as "The Commercial Side") and WTB
, where, as vice president and partner, she focused on the financial services sector in the Asia-Pacific region.
KEN FRIER
Vice President, Corporate Treasury, and Chief Investment Officer
Hewlett-Packard
Ken Frier is charged with corporate finance and financial risk management and with the investment of over $25 billion of retirement plan assets at HP. Since joining HP in 2000, he has raised more than $11 billion of funding in the debt market, managed $25 billion in
share repurchase
Share Repurchase

A program by which a company buys back its own shares from the marketplace, reducing the number of outstanding shares. This is usually an indication that the company's management thinks the shares are undervalued.
spending (including three large structured transactions) and supervised $100 billion a year of derivatives transactions. For a year before joining HP Frier was
CFO
See Chief Financial Officer.
of Firstsource.com, a business-tobusiness e-commerce company. He spent the prior nine years in the treasury group at Walt Disney, where he headed financial risk management and oversaw the investment of $3 billion in pension
fund assets
Fund assets

The total value of a portfolio's securities, cash, and other holdings, minus any outstanding debts.
.
PAUL
GALANT
This article is about the musical style. For the Mitsubishi automobile, see Mitsubishi Galant.
In music, Galant was a term referring to a style, principally occurring in the third quarter of the 18th century, which featured a return to classical simplicity
CEO
(1) (Chief Executive Officer) The highest individual in command of an organization. Typically the president of the company, the CEO reports to the Chairman of the Board.
, Global Transaction Services, Institutional Clients Group
Citi
Paul Galant is managing director and CEO of global transaction services, one of Citi's publicly reported product lines. It offers treasury and trade solutions and securities and fund services capabilities worldwide, processing over $3 trillion in payments daily and handling more than 1 billion transactions annually. He was previously global head of Citi's cash management business, one of the largest processors of cash flows in the world. Under his leadership the business grew significantly and improved its operating performance. It gained recognition for innovation and excellence from many publications, including Global Finance.
MICHAEL GALLAGHER
Executive Vice President
HSBC Bank USA
HSBC Bank USA, N.A., the United States subsidiary of the HSBC Holdings plc, is a bank with its head office in New York City. History
The Hongkong and Shanghai Banking Corporation acquired a 51% shareholding in Marine Midland Bank of New York State, headquartered in
Michael Gallagher looks after HSBCs payments and cash management and bank notes services in North America. He is also global head of the institutional payments business within global transaction banking. Gallagher, who has more than 20 years of transaction banking experience, joined
HSBC
HSBC Hongkong and Shanghai Banking Corporation
HSBC Humane Society of Broward County

(Florida)


HSBC Humane Society of Bay County

(Bay County, Michigan)
in 1997 as a senior vice president, head of corporate and institutional sales. Prior to HSBC he held a variety of senior positions at CoreStates Financial Corp. in Philadelphia, Tokyo and New York.
JAMES G. GRAHAM
Executive Vice President
PNC
PNC Purdue University North Central

(Westville, Indiana)


PnC Point 'n Click
PNC Police National Computer
PNC People's National Congress

(Guyana)


PNC People's National Congress
James Graham, executive vice president and business executive of domestic and global treasury management, brings to this role his substantial experience at PNC and earlier. As business executive for national corporate and business banking and deputy head of corporate banking, he earned credit for having expanded PNC's array of products and financial services. Before joining PNC in 1992, Graham was managing director at Bank of America global payments services.
SHALABH GUPTA
Treasurer
Sara Lee
In September 2007 Shalabh Gupta was appointed treasurer at Sara Lee, to which he was promoted from his role as assistant treasurer, where he had been directly responsible for all US-based corporate treasury operations. He had initially joined Sara Lee in 2004 as director, capital markets and pensions, becoming assistant treasurer a year later. Before his tenure at Sara Lee, Gupta held a variety of treasury positions at Delphi Corporation and General Motors, where he worked in both treasury and business development functions.
DAVID GUTSCHENRITTER
Executive Vice President and Treasurer
State Street Corporation
A seasoned executive with more than two decades of global finance, risk and treasury experience, David Gutschenritter first came to State Street in 2004 as managing director of global liability and capital management. In December 2006 he was promoted to head of global treasury and assistant treasurer, in June 2007 he was made executive vice president, and in January of this year he was named treasurer of State Street Corporation. Gutschenritter has responsibility for the oversight of State Street's balance sheet, investment portfolio, liquidity and interest rate risk management activities worldwide. As an integral part of the finance team for the past four years, he has demonstrated acumen and prudence in managing the bank's balance sheet.
E. JUDD HOLROYDE
Senior Vice President and Head of Global Product Management and Delivery
Wells Fargo
Judd Holroyde is responsible for Wells Fargo's global treasury management, consumer FX and trade product sets. He also leads the overall global strategy of the wholesale services division. His entire career at Wells Fargo, which began in 1997, has concentrated on looking at banking from the customer's viewpoint. In 2000 he developed overall strategy and designed the end-to-end customer experience on the business Internet portal, in 2004 he established a panel of customers to provide experience feedback, and he has led product development to automate customers' implementation of treasury management services.
JIM
Jim

Miss Watson's runaway slave; Huck's traveling companion. [Am. Lit.: Huckleberry Finn]

See : Escape
KAITZ
President and CEO
Association for Financial Professionals
As president and CEO of
AFP
(1) (AppleTalk Filing Protocol) The file sharing protocol used in an AppleTalk network. In order for non-Apple networks to access data in an AppleShare server, their protocols must translate into the AFP language. See file sharing protocol.
, Jim Kaitz manages the operations of an association that represents more than 15,000 treasury and financial professionals throughout the United States and in more than 40 countries. Kaitz has become the voice of the profession and a strong advocate on key issues such as the reform and oversight of the credit ratings agencies and banks' practices of tying the access to credit to bank revenues. He has testified before congressional committees and other regulators and helped raise awareness on key issues affecting the practice of treasury and the capital markets.
ERIC D. KAMBACK
Executive Vice President
The
Bank of New York Mellon
The Bank of New York Mellon Corporation (NYSE: BK), is a global financial services company formed on 1 July 2007 as result of the merger of The Bank of New York and Mellon Financial Corporation.
As deputy head of treasury services, Eric Kamback establishes and oversees the execution of treasury services and cash management business strategies in sales, product management and product development. His key initiatives have helped shape the company's approach to global markets and business opportunities worldwide. At the same time, his strategic focus on growing the
Bank of New York
The Bank of New York, abbrieviated to BNY, was a global financial services company that existed until its merger with the Mellon Financial Corporation on July 2, 2007.[1] The bank now continues under the new name of The Bank of New York Mellon Corporation.
Mellon's treasury services business has expanded the group's portfolio of product and service offerings and significantly enlarged its client base in Europe, Asia, the Middle East and the Americas.
CHRIS LEONE
Group Vice President, Fusion and
GRC
GRC Greece

(ISO Country code)


GRC Glenn Research Center

(NASA)


GRC Governance, Risk and Compliance
GRC Gendarmerie Royale du Canada

(RCMP - Canada)


GRC John H.
Applications Development
Oracle
Chris Leone leads the strategic direction at Oracle for developing the Fusion applications suite, including the
ERP
(Enterprise Resource Planning) An integrated information system that serves all departments within an enterprise. Evolving out of the manufacturing industry, ERP implies the use of packaged software rather than proprietary software written by or for one customer.
and
CRM
(Customer Relationship Management) An integrated information system that is used to plan, schedule and control the presales and postsales activities in an organization.
functional domains that treasurers use worldwide. In this role Leone is responsible for driving the business requirements, functional investment priorities and broader business strategies, as well as for the strategy and development process of the emerging GRC applications suite. Prior to his role at Oracle, he developed enterprise software applications at PeopleSoft, where he headed product management activities of the company's financial management and enterprise performance management product lines.
ANDREW LONG
Group General Manager and Head of Global Transaction Banking
HSBC
Andrew Long was appointed group general manager in May of this year, having headed global transaction banking since January 2007.
GTB
GTB Global Transaction Banking
GTB General Terms of Business
GTB Global Trust Bank
GTB Go To Bed
GTB Grand Traverse Band

(of Ottawa and Chippewa Indians; Michigan)


GTB Ghana Tourist Board
GTB Gay Teen Boys
products include payments and cash management, trade finance and supply chain services, securities services and wholesale banknotes. Long joined HSBC in 1978 in the imports department in Hong Kong and subsequently worked in a number of positions throughout Asia. He continued his career in New York and the United Kingdom, eventually becoming head of operations and processing for the Asia-Pacific region in 2001 and
chief operating officer
Chief Operating Officer (COO)

The officer of a firm responsible for day-to-day management, usually the president or an executive vice-president.
for HSBC in the region in 2004.
MELISSA MOORE
Executive Vice President
JPMorgan
Chief Executive Officer
JPMorgan Chase Treasury Services
Melissa Moore is responsible for all aspects of client management, product innovation and service direction and delivery in JPMorgan's treasury services business. Moore was selected to be CEO after holding the chief operating officer position within treasury services. Under her leadership the business earned recognition for delivering innovative treasury, cash management, liquidity, trade finance and information solutions. Before that, she was chief administrative officer for treasury and securities services, a $9 billion revenue operation. She was corporate controller at Bank One before its merger with JPMorgan Chase and, before that, spent 17 years at PricewaterhouseCoopers.
CHRISTOPHER DEL MORAL-NILES
Treasurer
The
First American Corporation
This article is about The First American Corporation; for the similarly named banks see First American National Bank


Officially referred to as The First American Corporation (FAC) ,
Christopher Del Moral-Niles coordinates all cash management, investment, financing and capital management activities across The First American Family of Companies. He also supports several initiatives related to the centralization of treasury functions,
financial planning
Financial planning

Evaluating the investing and financing options available to a firm. Planning includes attempting to make optimal decisions, projecting the consequences of these decisions for the firm in the form of a financial plan, and then comparing future performance against
and budgeting for the company. He joined First American in August 2006 from
Union Bank of California
Union Bank of California is one of the 30 largest commercial banks in the United States. It has 327 branches, the majority of which are in San Diego, Los Angeles and Orange Counties.
, where he most recently served as senior vice president and director of liability management. Niles has also served as president and director of UnionBanCal Commercial Funding, with prior stints as an
investment banker
Investment Banker

A person representing a financial institution that is in the business of raising capital for corporations and municipalities.

Notes:
An investment banker may not accept deposits or make commercial loans.
with Lehman Brothers and Merrill Lynch.
RUSSELL PAQUETTE
Treasurer
REI Recreational Equipment
Russell Raquette is treasurer of REI, a $1.3 billion national retail cooperative that provides quality outdoor gear and clothing. He is responsible for all aspects of REI's corporate treasury, ranging from the investment portfolio, line of credit, enterprise-wide risk management and insurance, to banking structure, cash management operating platform, investment relationships and foreign exchange. In 2007 Raquette was honored as the recipient of the regional AFP's "Best of the Northwest" award for professional distinction in that region.
DANNY
DANNY Daniel
PELTZ
Executive Vice President, Wholesale Internet and Treasury Solutions
Wells Fargo
Danny Peltz is responsible for Wells Fargo's global treasury management services for corporate and commercial customers, overseeing an 8,000-member team of product, sales, technology and marketing professionals. An 18-year veteran of Wells Fargo, Peltz has been at the forefront of the paper-to-electronic revolution. He developed and manages the Commercial Electronic Office portal, as well as Wells Fargo's flagship Check 21 solution, Desktop Deposit service.
THIERRY ROEHM
Executive Vice President, Wholesale Internet and Treasury Solutions
Société Générale
Thierry Roehm is global head of Société Générale's worldwide corporate cash management business, which operates in more than 50 countries. Prior to his current role, Roehm drew on his extensive experience of banking activities in Europe to successfully manage the building of a centralized payments and account management platform for Société Générale wholesale customers in seven European countries.
FREDERICK A. SCHNACKNIES
Assistant Treasurer, International
Constellation Energy Group
Frederick Schnacknies joined Constellation Energy in June 2007 as assistant treasurer, international. He currently supports cash management, money markets, credit facilities, corporate foreign exchange, pensions, the
employee savings plan
Noun 1. employee savings plan - a plan that allows employees to contribute to an investment pool managed the employer
plan, program, programme - a series of steps to be carried out or goals to be accomplished; "they drew up a six-step plan"; "they discussed plans
and nuclear decommissioning trusts. Prior to Constellation Energy, Schnacknies worked for Lucent Technologies for eight years, most recently as director, inhouse bank. At Lucent he implemented an in-house bank and global treasury system, which brought the company three Alexander Hamilton Awards in 2004.
GARY SILHA
Assistant Treasurer
Tenneco
Gary Silha is the assistant treasurer at Tenneco, a $6.2 billion auto parts supplier, where he is directly responsible for the company's worldwide treasury operations. Prior to joining Tenneco in 2000, Silha served as director of worldwide treasury operations at American Can Company and manager of cash and banking at Ingersoll Milling Machine Company. He brings a total of 24 years of treasury operations experience and has held numerous board positions during his 21-year involvement with the Treasury Management Association of Chicago, including president and cochair of the Windy City Summit.
PAUL H. SIMPSON
Managing Director and Global Head, Global Transaction Services
Citi
Paul Simpson's integrated global business within Citi's GTS group runs the gamut, from wholesale card services and public sector business solutions to healthcare solutions. These businesses serve healthcare and public sector clients as well as corporations and financial institutions in more than 120 countries. Simpson joined Citi in 2007 from JPMorgan's treasury and securities services division. Simpson has been a member of various industry-wide leadership organizations and editorial boards, such as the National Foreign Trade Council, SWIFT Trade Services Advisory Group, Trade and Forfeiting Review and Global Trade Review.
SALLY M. SMEDAL
Chief Financial Officer
G.L. Mezzetta
Sally Smedal is the CFO for G.L. Mezzetta, the leading producer of glass-packed peppers, olives and specialty foods in the US. Prior to her current role, she worked as the treasurer and controller for Basic American Foods. Before that, she worked for Chevron Corporation for 12 years, holding a variety of positions in internal audit, accounting and treasury. Smedal recently completed her tenure as the chairman of the board of the AFP and is now serving a two-year term as past-chairman.
MARILYN SPEARING
Head of Trade Finance and Cash Management for Corporates, Global Transaction Banking
Deutsche Bank
Marilyn Spearing has successfully united Deutsche Bank's trade finance and cash management capabilities to provide integrated and efficient solutions for corporate clients worldwide. The bank has taken the lead in offering clarity around the
Single Euro Payments Area
The Single Euro Payments Area (SEPA) initiative for the European financial infrastructure involves the creation of a zone for the Euro in which all electronic payments are considered domestic, and where a difference between national and intra-European cross border payments does
(
SEPA
SEPA®

Soft enhancer of percutaneous absorption Therapeutics A technology that enhances transdermal drug delivery. See Transcutaneous therapy.
) proposition as well as the platform to facilitate it. It also leads the industry with its award-winning supply-chain financing solutions and newly enhanced traditional global trade activities. Under Spearing, the bank continues to invest in the developing areas of Eastern Europe, Brazil, Russia, India and China.
LOREN
STARR
Starr

  , Belle Originally Myra Belle Shirley. 1848-1889.

American outlaw whose Oklahoma cabin became a hideout for fugitives from justice. Tales of her criminal exploits are largely unsubstantiated.
CFO
Invesco
Loren Starr is the CFO at asset manager Invesco, which houses the AIM, Invesco, Powershares and WL Ross Money Management units. He previously was CFO of
Janus Capital Group
Janus Capital Group Inc. is a public company headquarted in Denver, CO, US. It was founded in 1969. It provides risk-managed investment strategies.

As of June 30, 2007, Janus managed $190.
and has held positions with Putnam Investments, Lehman Brothers and Morgan Stanley. In 2006 he was elected to a two-year term as chairman of the board of directors of the Association for Financial Professionals, where he has served as a member since 2002.
ROBERT W. STASIK
Executive Vice President
The Bank of New York Mellon
Robert Stasik oversees The Bank of New York Mellon's shareholder services and treasury services businesses, which has locations in 37 countries on six continents. Under Stasik's direction, the group helps financial service companies, corporations and governments optimize cash flow and make payments more efficiently around the world. It has accordingly become a recognized leader in the delivery of white-label treasury service solutions.
WERNER STEINMUELLER
Head of Global Transaction Banking
Deutsche Bank
Werner Steinmueller has positioned Deutsche Bank's global transaction banking for steady, performance-driven growth throughout Europe, Asia and the Americas. Under Steinmuller's leadership the GTB business has been rewarded with an income before interest and taxes growth rate of 55% over the past three years. GTB's strategic geographic expansion across developing markets in Asia, Europe and Latin America has deepened the bank's offering and client reach. In addition, its acquisition of parts of ABN AMRO's commercial banking activities in the Netherlands has extended the operation.
BRIAN STEVENSON
Chief Executive Officer, Global Transaction Services
Royal Bank of Scotland
Brian Stevenson leads global transaction services, which was established this year as a new division of
RBS
RBS Royal Bank of Scotland
RBS Role Based Security
RBS Rollback Segment
RBS Rare Book School

(University of Virginia)


RBS Rural Business Cooperative Service
RBS Ribosome Binding Site

(genetics)
. It comprises cash and liquidity management, trade finance and merchant acquisition and commercial cards, and it serves clients across more than 50 countries. This new division had
pro forma
As a matter of form or for the sake of form. Used to describe accounting, financial, and other statements or conclusions based upon assumed or anticipated facts.

The phrase pro forma
operating profit
Operating profit (or loss)

Revenue from a firm's regular activities less costs and expenses and before income deductions.

---



operating profit



See operating income.
of £1.6 billion in 2007. Stevenson joined RBS in 2004 as managing director, head of corporate and institutional banking. From 1992 to 2004 he ran Deutsche Bank's global banking business in London before becoming its chief operating officer. In his last position at Deutsche Bank, Stevenson was based in Hong Kong and looked after both the global banking business in Asia-Pacific and client relationships.
DENNIS SWEENEY
Deputy Treasurer
General Electric
Dennis Sweeney is in charge of GE's global treasury operations, managed from a base in Stamford, Connecticut, through regional treasury centers in Delhi, Tokyo, Dublin, Mexico City and Sio Paolo. He and his team provide FX and derivatives execution, middle-office support, cash management, acquisition integration and inter-company funding/accounting to GE's businesses worldwide. Sweeney has long been an advocate of corporate access to the SWIFT network and has led GE to become SWIFT's highest-volume corporate user. He continues to promote expanded use of the network through various FiIeAct applications, enquiries and investigations messages and support for e-bank administration. He also led the initiative by the International Bank Compensation Group to partner with TWIST to create a new international bank billing standard for electronically invoicing bank fees.
CARRIE W. TEFFNER
Chief Financial Officer
Sara Lee
Carrie Teffner is senior vice president and CFO at Sara Lee Household and Body Care. She was elected an officer of the corporation in 2005. Prior to her current position, Teffner served as senior vice president of Sara Lee Foodservice. Teffner, who joined Sara Lee in 1988, has held a variety of financial and management positions of increasing responsibility, which have included assistant treasurer of Sara Lee, CFO of Champion Jogbra, vice president of administrative transformation and vice president and general manager of Sara Lee Business Services.
SUSAN J. WEBB
Executive Vice President and Product Executive, Treasury Services Global Core Cash Management
JPMorgan Chase
Prior to joining Treasury Services, Susan Webb was head of corporate development for retail financial services and the firm's payment strategy group. During her 25-year Career with JPMorgan Chase, Webb has led various businesses in treasury services, auto finance and regional banking. In addition to her duties with the firm, she also serves on the board of the New York Clearing House.
© 2008 Global Finance Media Inc. Provided by ProQuest
LLC
(Logical Link Control) See "LANs" under data link protocol.
---

LLC - Logical Link Control
. All Rights Reserved.